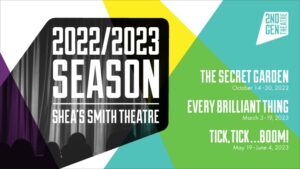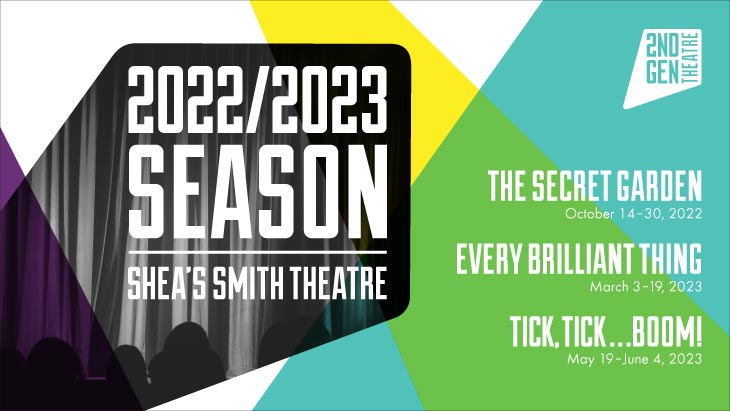 SUBSCRIPTIONS ON SALE UNTIL 10/23 BY PHONE ONLY! (716)508-7480
Three shows for only $93
– Zero additional ticket fees
– First choice of date selection
– Access to a subscriber-only email address for quick & easy ticket exchanges
– Optional VIP upgrade for $135 ($45/ticket which includes priority reserved seating!)
-First 150 subscribers receive one FREE voucher to bring a friend to EVERY BRILLIANT THING!
*All subscribers automatically become part of our PATRON REWARDS PROGRAM
---
NEW! Patron Rewards Program
2nd Gen Theatre is proud to provide our valued subscribers with additional perks!
The 2nd Gen Theatre Patron Rewards Card will give holders at least a 10% discount at a number of locally owned businesses in Buffalo. All patrons who have renewed their subscriptions and donors who have generously supported us at the $250 level and above will receive this card. A huge thank you to the incredible businesses participating in this exciting program!
Want your business to be part of 2nd Gen's Patron Rewards Program? Email us at secondgenerationtheatre@gmail.com!
---
Food Truck
Far East Bayou is an upcoming, exciting and amazingly unique food truck featuring a unique fusion between Southern, Cajun and Asian Cuisine.
OFFER: 10% off food orders
---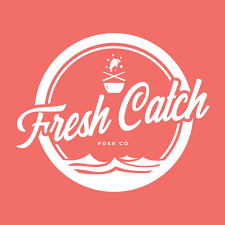 FRESH CATCH & THE GALLEY LOUNGE
305 Franklin St, Buffalo NY
Located just around the corner from the Shea's Smith, FRESH CATCH offers delicious poke bowls, lobster rolls, sushi, and more!
OFFER: 10% off + $6 glasses of wine on show days!
---
1214 Hertel Ave, Buffalo NY
PRYZM salon is one of North Buffalo's newest and more charming salons. Located on the corner of Herte& Lovering, PRYZM offers services in hair, nails, and esthetics.
OFFER: 20% off services on your first visit, and 10% on each following visit
---
1010 Elmwood Ave, Buffalo NY
Jack Rabbit offers great food, a hoppin' atmosphere, and fabulous drinks. Stop by before the show for dinner or afterwards for cocktails and live music!
OFFER: 10% off all orders
---
64 W Chippewa St, Buffalo NY
SOHO started out as the original downtown party bar, but now boasts 2 patios, 19 TVs to catch your favorite game, delicious food, and 3 different bars. A great spot to stop before or after a performance!
OFFER: 15% off all orders
---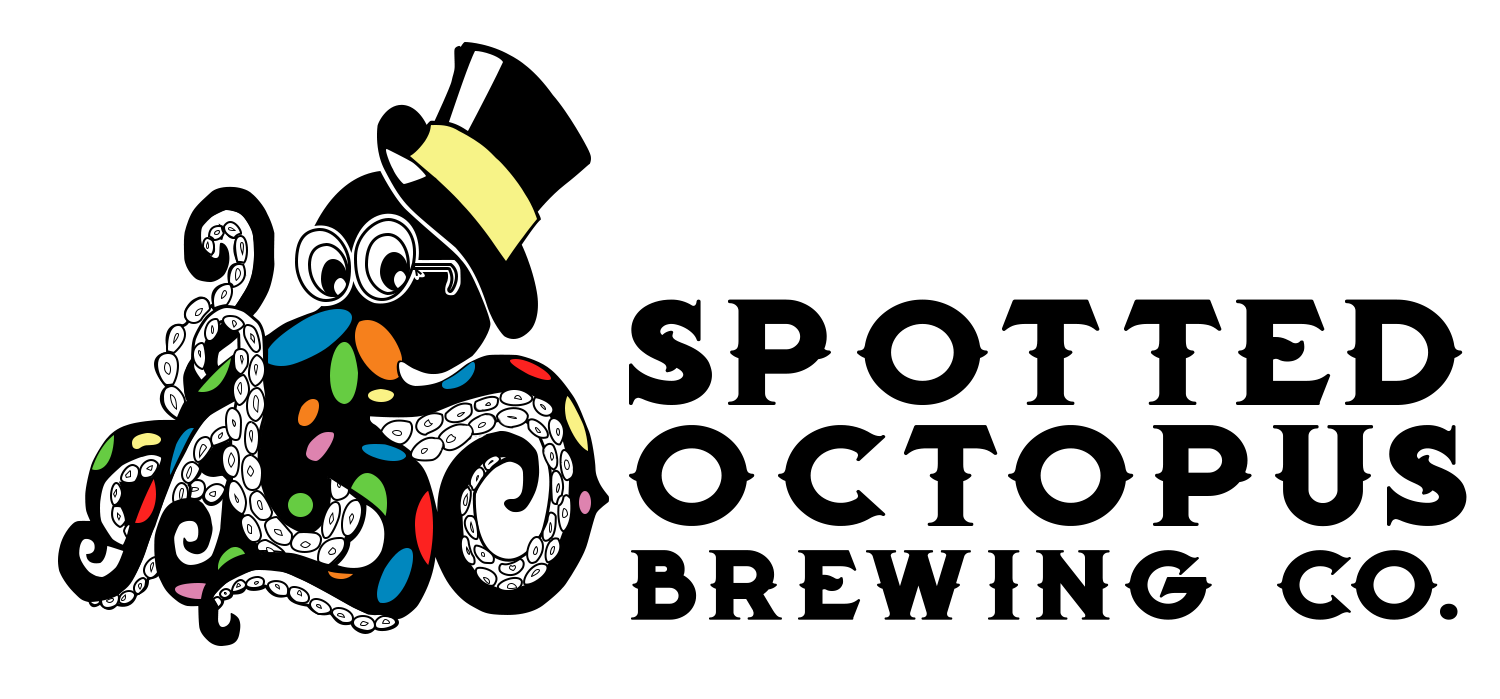 41 Edward St, Buffalo NY
Spotted Octopus is brand new this year and already serving up delectable new brews! Come in and sample some of their unique creations while you're downtown at the Smith! Happy Hour: Wednesday-Friday 4-7.
OFFER: $2 off your first pint of each visit!
---
27 Chandler St, Buffalo NY
Buffalo Cake Pops is a small custom bake shop located in the city of Buffalo. Thy specialized in specialty cake pops, but also offer decorated sugar cookies, cake and homemade Italian cookies. Buffalo Cake Pops also offers cake pop and sugar cookie decorating classes.
OFFER: 10% off custom orders (limit $100)