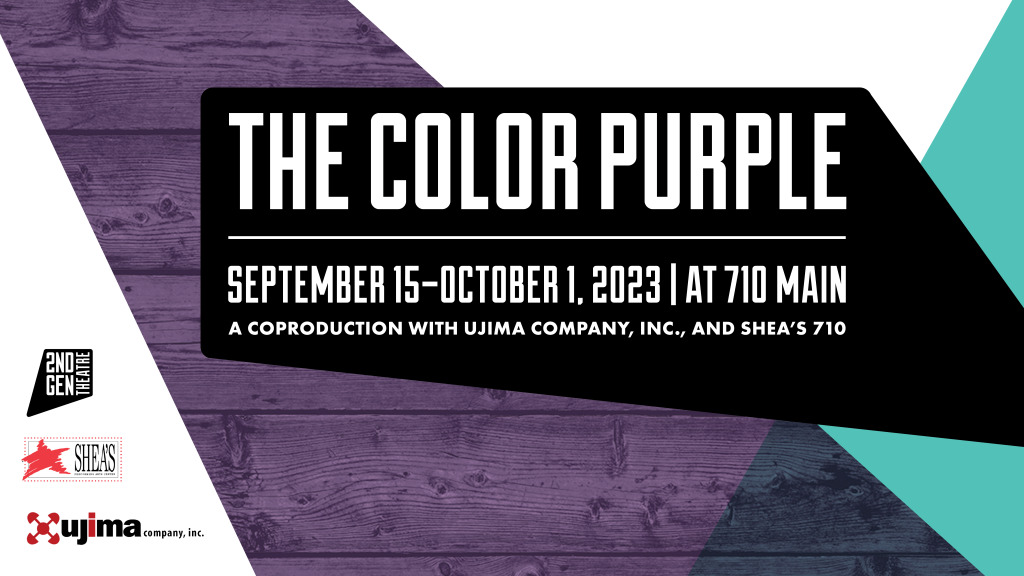 The Color Purple is a musical adaptation of Alice Walker's Pulitzer Prize-winning novel spotlights Celie, a downtrodden young woman whose personal awakening over the course of 40 years forms the arc of this epic story. With a joyous score featuring jazz, ragtime, gospel, African music and blues, THE COLOR PURPLE is a story of hope, a testament to the healing power of love, and a celebration of life.
SEPT 14- OCT 1 @ 710 Main
THURSDAYS @7:30 pm
FRIDAYS @ 7:30 pm
SATURDAYS @ 8:00 pm
SUNDAYS @ 4:00 pm
Directed by Sarah Norat Phillips
Choreographed by Naila Ansari
Music Direction by Karen Saxon
WARNING – This play contains themes of violence, abuse, rape and sexuality. Parents should use discretion about what is age appropriate for their children. Should you or anyone you know need assistance, The Color Purple team has partnered with Family Justice Center of Erie County, who provides free services and support to individuals and the community on breaking the cycle of abuse.