SGT 2020/2021 Season Tickets
Join SGT in looking ahead to another exciting year of theatre. Purchase your season subscription now for the best deal in town! Three shows for $78! 
Location: Shea's Smith Theatre, 658 Main Street, Buffalo NY 14202
To purchase by phone: (716)508-7480 SGT | (800) 745-3000 Ticketmaster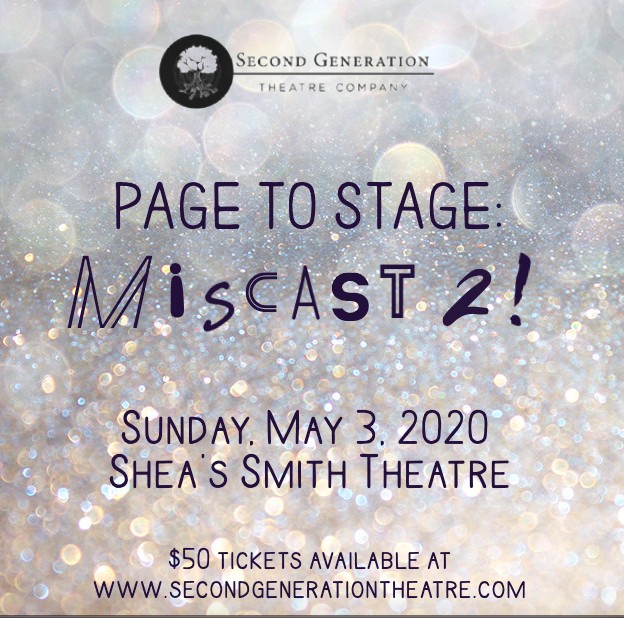 PAGE TO STAGE: MISCAST 2!
THIS EVENT IS CURRENTLY POSTPONED UNTIL JULY. Check back for a new date! Location: Shea's Smith Theatre, 658 Main Street, Buffalo NY 14202
To purchase by phone: (716)508-7480 SGT | (800) 745-3000 Ticketmaster