SGT'S FREE READING SERIES 2021-2022
SGT is thrilled to announce the return to LIVE readings in 2021-2022 at the Shea's Smith Theatre. Each reading will be followed by a discussion with the director, actors, and led by SGT Literary Director, Katherine Boswell. Registration information will appear on this page one mont before each reading. Seating is limited.
Hooverton Hotel in Hoverton, USA is most definitely haunted. But why? By whom? And what do they want? Join the Mystery University Sleuths and a cast of ridiculously comical characters in this world premiere comic romp by Joseph Styles.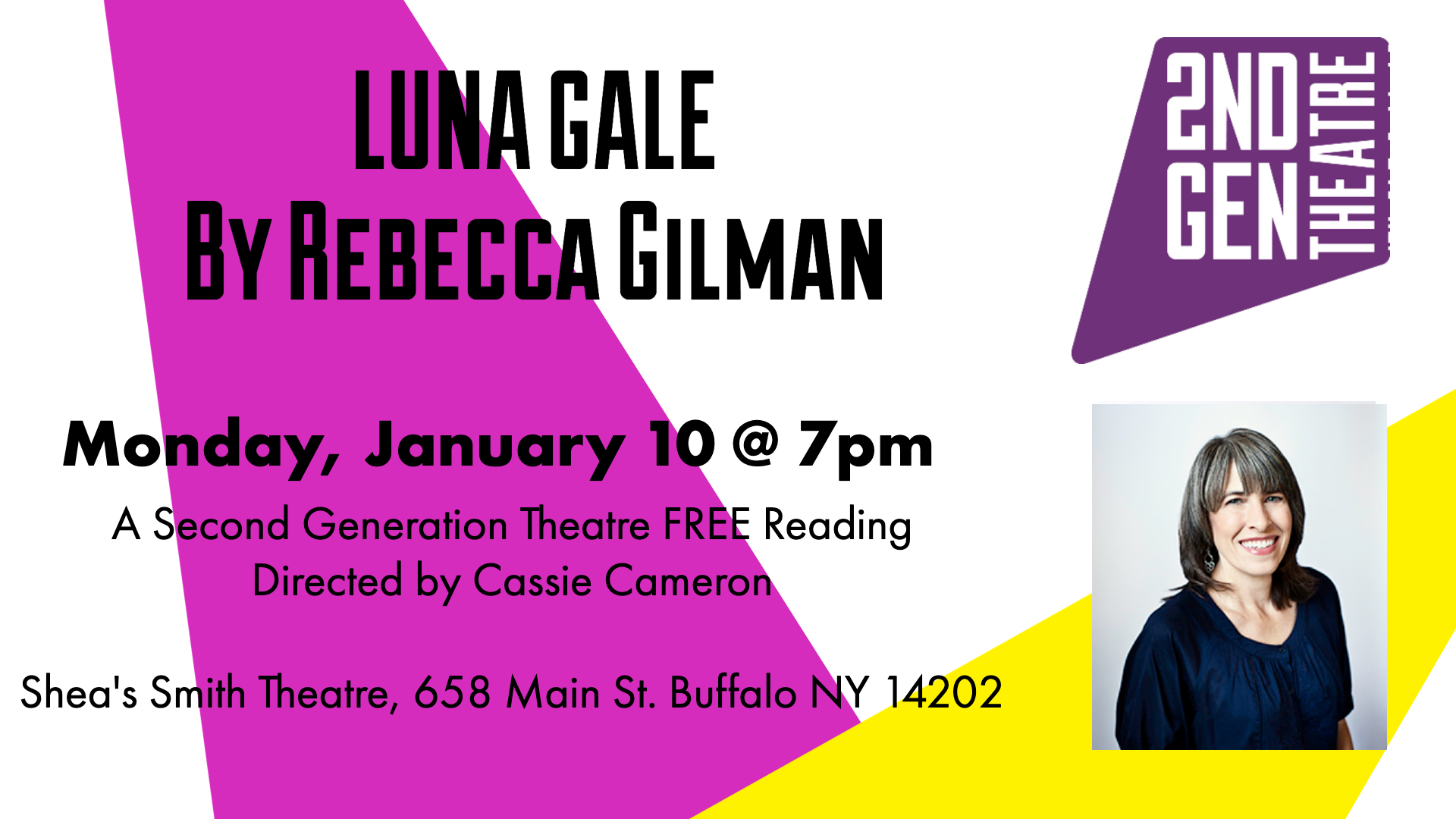 Caroline, a veteran social worker, thinks she has a typical case on her hands when she meets Peter and Karlie, two teenage drug addicts accused of neglecting their baby. But when she places their infant daughter in the care of Karlie's mother, Caroline sparks a family conflict that exposes a shadowy, secretive past—and forces her to make a risky decision with potentially disastrous consequences. Powerful and arresting, Luna Gale is a heartbreaking and unforgettable tale of love and betrayal.
Bennett won't believe what his best friend and sister keep telling him: that his girlfriend Nina is maybe a little toxic.  And Bennett won't believe what Nina is telling him: that his best friend Jason has feelings for him. After a destructive but maybe accidental event, Bennett is stunned to discover that labels lose and love wins- if only someone other than his plants would believe him.  
Jackson, an upwardly-mobile black attorney, has just bought an apartment in a transitioning neighborhood in Brooklyn. He sees the potential of his old neighborhood, as does his white girlfriend Suzy…at first. When Jackson's childhood friend Don leaves rehab to crash with them, the trio quickly becomes trapped between the tensions inside their own home and the dangers that may lurk outside.