SGT'S FREE READING SERIES 2022-2023
Nan has decided to teach her abusive husband Kyle a lesson. With the help of her friend Simon (acting as her emotional — and actual — cheerleader) and a stripper named Sweetheart, she tapes Kyle to a chair and forces him to watch as they reenacts scenes from their painful past.
NAN- Phoebe Wright
KYLE- Dan Urtz
SWEETHEART- Renee Landrigan
SIMON- Joe Russi
Zoe, a black student at a liberal arts college, is called into her white professor's office to discuss her paper about slavery's effect on the American Revolution. What begins as a polite clash in perspectives explodes into an urgent debate about race, history, and power.
JANINE- Diane DiBernardo
ZOE- Anika Pace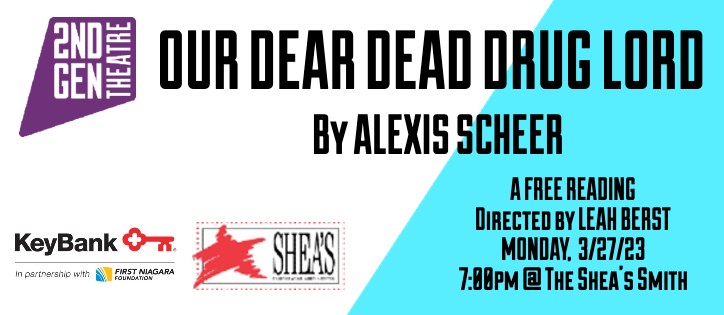 A gang of teenage girls gathers in an abandoned treehouse to summon the ghost of Pablo Escobar. Are they messing with the actual spirit of the infamous cartel kingpin? Or are they really just messing with each other? A roller coaster ride through the danger and damage of girlhood – the teenage wasteland – has never been so much twisted fun.
Registration Information Coming Soon!
Della makes cakes, not judgment calls – those she leaves to her husband, Tim. But when the girl she helped raise comes back home to North Carolina to get married, and the fiancé is actually a fiancée, Della's life gets turned upside down. She can't really make a cake for such a wedding, can she? For the first time in her life, Della has to think for herself.
Registration Information Coming Soon!