SGT'S FREE READING SERIES 2021-2022
SGT is thrilled to announce the return to LIVE readings in 2021-2022 at the Shea's Smith Theatre. Each reading will be followed by a discussion with the director, actors, and led by SGT Literary Director, Katherine Boswell. Registration information will appear on this page one mont before each reading. Seating is limited.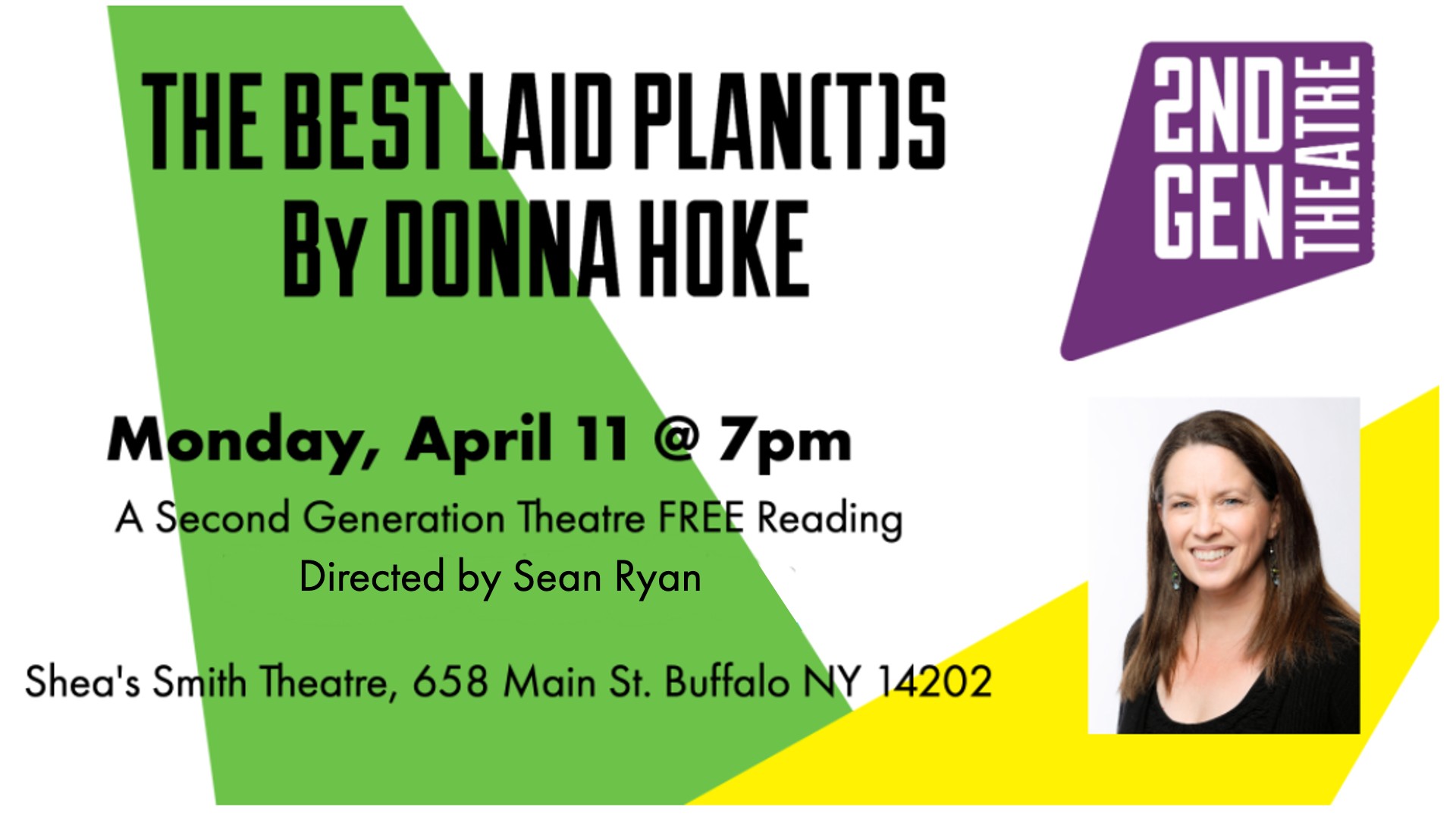 Bennett won't believe what his best friend and sister keep telling him: that his girlfriend Nina is maybe a little toxic.  And Bennett won't believe what Nina is telling him: that his best friend Jason has feelings for him. After a destructive but maybe accidental event, Bennett is stunned to discover that labels lose and love wins- if only someone other than his plants would believe him.
Directed by Sean Ryan, Featuring Kyle Baran, Jamil Kassim-Lopez, Emily Yancey, Kris Bartolomeo, Michael Wachowiak & Leah Berst
Jackson, an upwardly-mobile black attorney, has just bought an apartment in a transitioning neighborhood in Brooklyn. He sees the potential of his old neighborhood, as does his white girlfriend Suzy…at first. When Jackson's childhood friend Don leaves rehab to crash with them, the trio quickly becomes trapped between the tensions inside their own home and the dangers that may lurk outside.
Directed by Brandon Williamson
This program is made possible with funds from the Statewide Community Regrant program, a regrant program of the New York State Council on the Arts with the support of the Office of the Governor and the New York State Legislature and administered by Arts Services Inc., with additional support from the KeyBank Foundation and with generous support from our patrons.