Second Generation Theatre presents the company's first full digital production, the Jason Robert Brown musical SONGS FOR A NEW WORLD on demand this June. This unique production highlights four of Buffalo's finest performers and over twelve locations. A song cycle full of love, loss, hope, and discovery, SONGS FOR A NEW WORLD is a unique celebration not to be missed.
Directed by Amy Jakiel
Starring Michele Marie Roberts, Brian Brown, Cecilia Snow & Steve Copps
Location: Streaming on demand wherever you are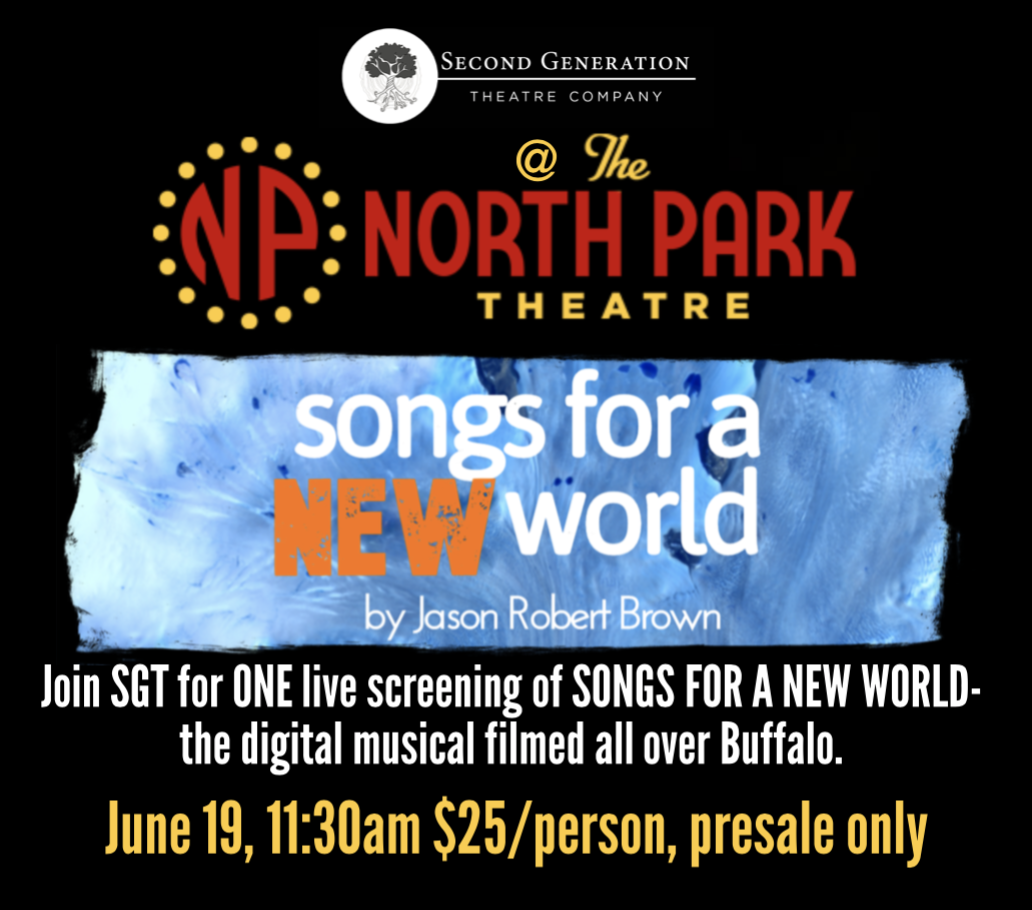 LIVE SCREENING: SONGS FOR A NEW WORLD @ The North Park!
ONE DAY ONLY! Join SGT Directors and the cast and crew of SONGS FOR A NEW WORLD for an in-person screening event at the beautiful North Park Theatre on Hertel Ave in Buffalo, NY.
The event will feature a Q&A with cast members and the first official announcement of SGT's return to LIVE theatre at the Shea's Smith in 2021/2022!
Saturday, June 19th @ 11:30am 
Tickets are $25/person- enjoy the show and then treat yourself to lunch at one of Hertel's many wonderful restaurants!
Location: North Park Theatre, 1428 Hertel Ave, Buffalo NY 14216
*Online, select NORTH PARK ticket*