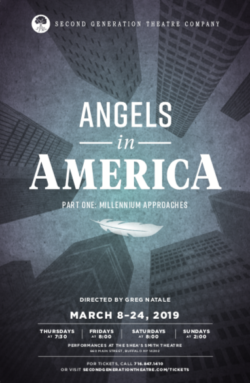 ANGELS IN AMERICA: Part One, Millennium Approaches
By Tony Kushner
The winner of the Pulitzer Prize for Drama, the Tony Award for Best Play, and the Drama Desk Award for Outstanding Play, Angels in America – Part I: Millennium Approaches is a multifaceted examination of AIDS and homosexuality in 1980s United States.
Directed by Greg Natale, Starring David Oliver, Kristin Bentley, Steve Copps, Ben Michael Moran & Eric Rawski
Location: Shea's Smith Theatre, 658 Main Street, Buffalo NY 14202
To purchase by phone: (716)508-7480 SGT | (800) 745-3000 Ticketmaster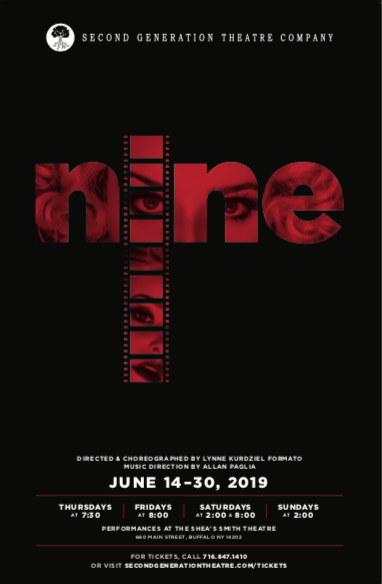 NINE: A regional premiere musical
Music & Lyrics by Maury Yeston
Nine is a Tony Award-winning musical that follows film director Guido Contini as he dreadfully approaches his 40th birthday in early-1960s Venice. As Guido faces a midlife crisis that doubles as a creative roadblock, he becomes entangled in a web of romantic troubles. Featuring a cast of 14 of Buffalo's most powerful and engaging female performers!
Directed by Victoria Perez
Music Direction by Allan Paglia
Location: Shea's Smith Theatre, 658 Main Street, Buffalo NY 14202
To purchase by phone: (716)508-7480 SGT | (800) 745-3000 Ticketmaster